Full Service Plumbing in Arvada CO!


Our Arvada Plumbing Company is a full service plumbing repair specialist. Our trucks are always standing by and we keep them fully stocked to handle any situation. Please tell us exactly what's going on when you call so that we can be as prepared as possible when we show up at your home. If your basement is flooding, please do not attempt to go downstairs and open drains or shut off valves to stop the water flow. There are hazards down there that only a professional should deal with. An Arvada plumber can be there shortly.
---
Covering Emergency Plumbing Repairs, Maintenance, and Installations

In addition to emergency service we're also available to do routine repair work. Schedule your appointment for a time that is convenient for you and we'll make sure we're on time. One of the guarantees that we offer our clients is that they will never be kept waiting when they expect us to be there. We show up on time and we get the job done quickly. Our Arvada plumbers also clean up when they're done. There will be no mess and our fees will be less than you expect.
For installations or remodeling, we have a package we can provide you with which will have an estimate for the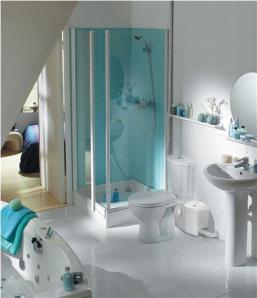 job, some recommendations from us, and a list of references you can verify. Call any of the private homeowners, commercial landlords, or contractors who have dealt with us in the past and you'll be able to get a good feel for what we're all about. All of our previous customers are satisfied because we make sure they are before we consider a job complete.

---
Winterization

If you need winterization or change of seasons work done, please book an appointment early. Our Arvada plumbers know how to get your home ready for cold temperatures and heavy snow and we also know how to prepare your plumbing system for the spring thaws. That's generally when the flooding happens. Are your drains and sump pumps able to handle the flow? We'll make sure they are. Call for more details.
---
Call A Dependable Plumber in Arvada CO For:
Garbage disposal installation
Bathroom & kitchen fixtures
Water softeners
Sump pumps

Drain clearing
Leak detection & repair
Slab leak repairs
Commercial plumbing
---
We Also Cover HVAC Repair & Maintenance in Arvada Colorado!
Furnace not doing its job? Air conditioner lagging behind? Is your air a little stale? Our Arvada HVAC repair & installation team is every bit as dependable as our plumbers, and we think you'll find that no other heating & ventilation team compares. Call now to schedule an appointment, or visit our HVAC repair & installation page to learn more.