We're The Original Arvada HVAC Repair & Installation Authority!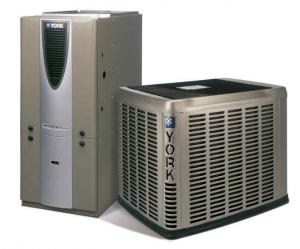 Heating and cooling accounts for about 40% of all energy costs in your home. When your systems aren't kept in good repair, they use even more energy to keep your house comfortable. You could literally be throwing away hundreds of dollars a year just because you aren't maintaining your system. Our Arvada heating and cooling team specializes in system optimizations so you get the most out of your system for the least amount of cash.
Finding out your furnace doesn't work the first time that the temperature goes below freezing is more than irritating, it's an emergency. In Colorado, it's no secret that winters can get cold and furnace repair is always at a premium those first few days of November. Call us early and get a full furnace system inspection and make sure it is running right before those cold nights come calling. We do a full service inspection covering the furnace filter to the vents and returns and everything in between. Every inspection includes a plenum and heat exchanger check to make sure your system isn't off-gassing dangerous carbon monoxide into the home.
---
Quality Arvada Air Conditioning Repair & Installation Services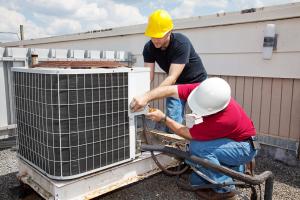 Even when you've had your heating system handled, the air conditioning unit needs to be checked. There are plenty of issues that can arise from a poorly maintained air conditioner including higher utility bills, cracking of the exchange lines, drainage line back-ups and seizing of the fan unit. Our Arvada air conditioning repair maintenance team will do a ten point check on your air conditioner that includes a Freon pressure check, a coil cleaning and a drain line clear out.
---
Our Arvada HVAC techs offer:
Furnace filter replacement
AC tune ups
Refrigerant fills
Evaporator coil cleaning
Thermostat replacement
Heat pump maintenance
Carbon monoxide detection
Whole house humidifier repair
Indoor air quality checks
Duct cleaning
Duct sealing
Attic fan installation
Ventilation system clear outs
And much more!

---
HVAC Repair & Installation Experience Makes the Difference

Our Arvada HVAC contractors have been handling heating and cooling systems in the area for over 15 years. We have experience with all of the major brands including Lennox, Trane, Amana, Rudd, Rheem, Bryant, Goodman, Carrier and Tempstar. Call us now to talk to a representative and get enrolled in our four season maintenance plan that will keep your heating and air system running great year round.

---
The Best Arvada CO Furnace Repair service

Whether your furnace isn't working right or isn't working at all, you'll be hard pressed to find better furnace repair in Arvada CO. That's because our technicians have worked with just about every brand of residential furnace you can think of, and fixed just about any problem you've ever heard of. So if your hot air smells a little funny, takes too long to get going, or doesn't get as hot as it should, give our Arvada furnace repair techs a call and we'll take a look.