Our Arvada Plumbers Are On It!

Are you looking for an Arvada plumbing specialist? If you have an emergency, need an installation done, or just want some general maintenance or repair attended to then our company is for you. Our Arvada plumbers are some of the more experienced in the industry and are standing by ready to be dispatched to your home immediately if you need us.
There is no substitute for experience and that is what we bring to the table. We've been the neighborhood plumbing company here for years and local residents know that when they need an Arvada, CO plumber who has seen it all before they should call us. You definitely do not want an inexperienced plumber working in your home when you're dealing with a flood or broken pipes.
---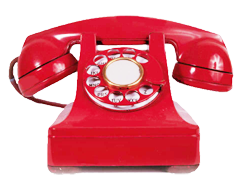 Call Now!

303-536-5776
---
Never Hesitate to Call Our Plumbers!

If you have questions about your plumbing or are a new homeowner here in town, give us a call and we'll give you the answers you need. We also offer pre-sale plumbing inspections if you're looking to buy a home and preventative maintenance if you've owned one for a while. Arvada plumbing is a full service plumbing company and we're willing and able to assist you with all your plumbing needs. Our plumbers are available and are standing by waiting for your call.
---
We're Your Neighborhood HVAC Authority
Having problems with your furnace, air conditioner, or home ventilation? Whether it's stopped working entirely, or whether it could just be running a little better, our Arvada HVAC team is on the case. We specialize in providing accurate appointment windows, fast turnaround, and the industry's best workmanship, so you can always rest assured that your heater, air conditioning, and air purity will be at their best, once we're through with it. Click here to learn more about our HVAC repair and installation services in Arvada, CO!

"Highly recommended! We had some nightmare plumbing issues a couple days before Christmas, and a friend recommended I call you. The plumber you sent out (I think his name was Dustin or Derrick. Sorry!) was very professional, quick, and had no problem talking to me and getting his work done at the same time. He was down to earth and spot on for customer service. You're the ONLY plumber I'll call as long as I live in Arvada. Thanks again!"
Alex K.


Experience Makes All The Difference
What sets us apart from other plumbers in the Denver area? We only hire the most experienced, most talented, and most dependable plumbers we can find. While we could have expanded to service more customers, we made the decision to keep our service area smaller and our quality of service higher. That means we know hundreds of customers on a first name basis because they've called us for their plumbing before. They also know who to call next time.