Professional Arvada Air Conditioning Repair Techs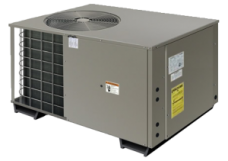 When your air conditioner stops working in the middle of a heat wave in July, you don't want to wait a week or longer for a repair. That's why you need to call our Arvada air conditioning repair technicians.
We'll get to you in 24 hours and get your A/C back up and running. After all, we are the home comfort experts.
Our Arvada HVAC Techs Can Inspect Your Air Conditioner

If you want to keep your air conditioner from failing you this summer, contact us for a full air conditioning inspection including:
Thermostat calibration
Air filter cleaning/replacement
Fan motor electrical check
Bearing inspection and lubrication
Interior and exterior coil cleaning
Condensate drain cleaning and anti-algae treatment
Refrigerant pressure check
Safety device check
Electrical connect check and tightening
Capacitor check
Fan blade inspection
Supply and return temperature evaluation
Duck work check
Compressor amperage check
Fully Licensed And Insured Arvada Air Conditioning Repair Pros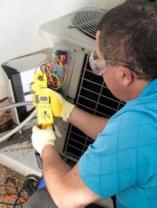 Our Arvada air conditioning repair techs are fully licensed and insured to ensure that you get top notch service every time.
We can help you determine if your system is working properly or may need a refrigerant recharge (if this is the case you may be better off buying a new system because the federal government has phased out the R-22 refrigerant used in unit made before 2010 – which has led to a ridiculous cost for new R-22).
Experienced Arvada HVAC Repair Technicians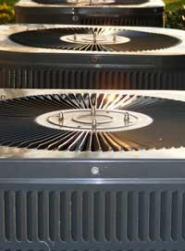 We have experience with every major brand and model from Rheem and Lennox to Trane. After our initial inspection, you'll get a full report on what you can do to make sure your system keeps running year after year. We'll even tell you which fixes should be done right away and which ones you can wait on without having to worry about a malfunction.
Our Arvada air conditioning repair team is only half of the HVAC crew. We also have a team of experienced furnace repair experts in Arvada as well. Call us and get a full HVAC systems inspection and repair today, or get set up on our yearly scheduled maintenance plan and never have to worry about scheduling an appointment again.